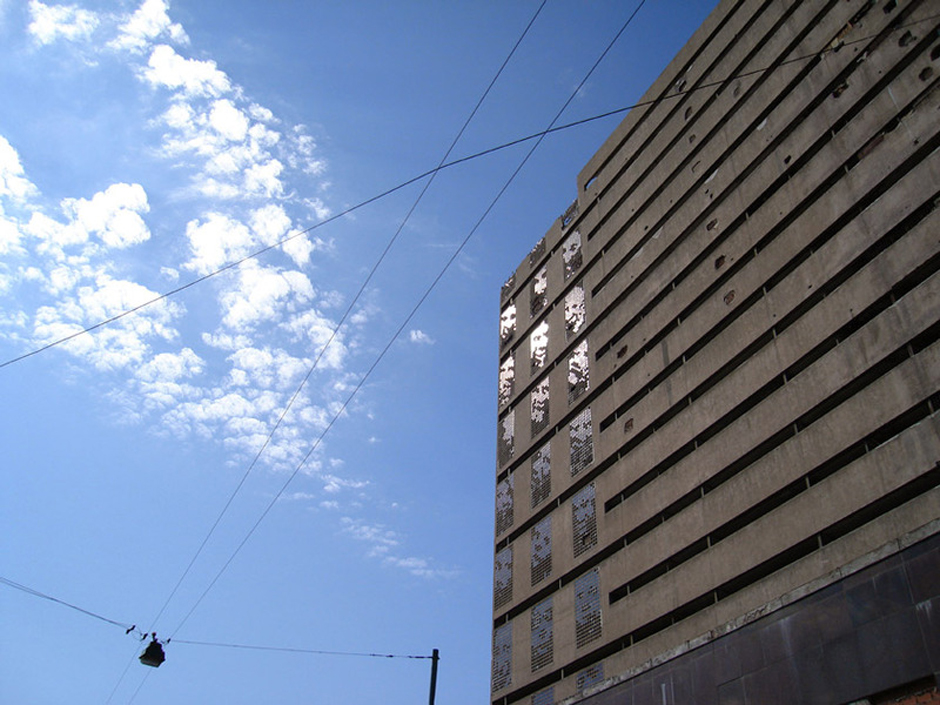 16 Tons
Documentation [video]
Finding Aparecidos
Read More
Description
16 Tons was a direct action on the 22-story Caseros Prison building, in Buenos Aires that sought to connect the scales of human perception and cosmic movement, through the filter of demolition architecture, revealing hidden dimensions of place and physical history as the prison building disappeared.

The prison's window grids served as pixelated screens, so that, by breaking out certain windows, images of faces appeared when the sun reflected in the remaining panes. The images were engineered to be visible from varying positions in the street depending on time of day and according to seasonal changes in the sun's relative position to the earth.

After five weeks of onsite work, 48 faces (aparecidos) spanning 18 stories shined out from the prison at varying times of day. Over the course of the next year and a half, the building was demolished floor by floor, and with it the images.

For more information visit here.